Releases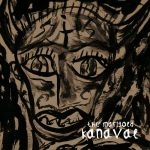 The Marigold – Kanaval [2014]
LABEL (EU) >>> DeAmbula Records (DEAR 019) | Riff Records (RFF 026) | Hyphen Rec (HR 012) | Icore Prod. (ICO 02)
LABEL (US) >>> Already Dead Tapes & Records (only tape)
01. organ-grinder
02. magmantra
03. fade down to go down
04. sick transit gloria mundi01. organ-grinder
05. sludge-jungle
06. third, melancholia
07. so say we all
08. disturbed
09. demon leech
Played by THE MARIGOLD
Produced by Toshi Kasai (@ Sound of Siren Studio,Los Angeles) & the Marigold
Mixed & Mastered by Toshi Kasai.
The Marigold are
Marco Campitelli | gtr, voice, synth, organ, bass pedal organ
Stefano Micolucci | bass, add. drums
Giovanni Lanci | drums & percussions
plus:
Amaury Cambuzat | gtr, lapsteel gtr
Toshi Kasai | hog noise, synth, mandolin
Gioele Valenti | horns, piano, choir.
300 copies CD, 50 copies K7
Graphic by Kain Malcovich, Painting by Amaury Cambuzat
_______________________________________________________________________________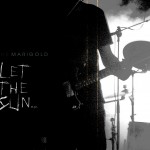 The Marigold – Let the Sun E.P. [2012]
Acid Cobra Records/DeAmbula Records (DEAR 014-AC 019)
01. Let the Sun (w/t Alessandra Gismondi)
02. Degrees – live
03. Exemple de Violence – live
04. Erotomania – live
Let The Sun (01) played by
Marco Campitelli (grt, bass, keys, drums, percussions, voice)
Alessandra Gismondi (voice)
Amaury Cambuzat (synth)
live tracks (02/03/04) played by
Marco Campitelli (voice, grt, keys)
Luca Di Bucchianico (bass)
Giovanni Lanci (drums)
01 Mixed & Produced by Amaury Cambuzat 02/03/04 Mixed by Marco Campitelli
Graphic by Kain Malcovich / Cover Photo by Silvia Verna
150 cd copies were made – limited edition

______________________________________________________________________________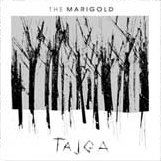 The marigold – t a j g a – [2009]
Acid Cobra Records/DeAmbula Records/I dischi del Minollo (Cat number AC 002-DEAR 005-IDDM 006)
01. exemple de violence
03. swallow
04. eleven years
05. sin
06. tajga
07. degrees
08. novole
09. alone
Marco Campitelli: voices, guitars, 6 string bass, keyboards, violin, bow
Stefano Micolucci: basses
Giovanni Lanci: drums & electronic percussions
plus:
Amaury Cambuzat: guitars, snake guitars, keyboards, vocoder, e-bow, treatments
Daniele Carretti: piano on "tajga"
Recorded by Gigi D'Amico between August & October 2008 @ "marigold's flowers studios"
except: "exemple de violence" (1th part) & "alone" by Marco Campitelli
"tajga" recorded by Daniele Carretti & Marco Campitelli
(Recorded between Lanciano, Paris, Milan, Reggio Emilia)
Produced & mixed by Amaury Cambuzat
Arrangements: Amaury Cambuzaz & Marco Campitelli
Words: Marco Campitelli
Music: Campitelli/Lanci/Micolucci except "tajga": Campitelli/Carretti
Graphic and paintings by Kain Malcovich
500 cd copies were made
_______________________________________________________________________________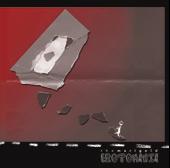 The marigold -erotomania- [2007]
DeAmbula Records/I dischi del Minollo (DEAR 001)
01. diade #2
02. orgy
03. a simple reflex to the light
04. voices
05. dogma
06. mercury
07. mongolia
08. 9%
09. erotomania
– the sun is cold (download) – previusly unreleased on album-
Marco Campitelli: voice, guitars, 6 string-bass, keyboards, samples, noises
Stefano Micolucci: basses, djembè
Giovanni Lanci: drums & percussions
Additional instruments:
Amaury Cambuzat: guitars, keyboards, voice on "mercury"
Umberto Palazzo: guitars on "dogma" & microkorg on "the sun is cold" unreleased track on album
All songs written and arranged by Campitelli/Lanci/Micolucci
Artistic production by Amaury Cambuzat
Recorded @ "marigold's flowers studio" in Lanciano from 16/04 to 01/05/2006
by Gigi D'amico with his mobile studio.
Mixed by Amaury Cambuzat & Gigi D'amico
Artwork + cd design by kain malcovich
500 cd copies were made
______________________________________________________________________________

The marigold -divisional- [2004]
Black Desert Records (BDR001)
01. the bodypart
02. melanie
03. tried
04. nada
05. coercive mind
06. divisional
Marco Campitelli: guitars, voice, samples, 6 string-bass, keyboards
Pietro Ferrante: bass
Giovanni Lanci: drums & percussions
All songs written and arranged by the marigold
Recorded @ "micio maos studios" by Domenico Pulsinelli in Palena.
Mixed by The marigold, Domenico Pulsinelli, Luca Madonna.
Produced by the marigold
Artwork + cd design + guitars + bass technician: Luca Madonna
1000 cd copies were made
*Nada was composed in 1998 by Campitelli, Migliaccio, Ucci